---

The Knitter ...!!!
I'd like to introduce you to my Mum...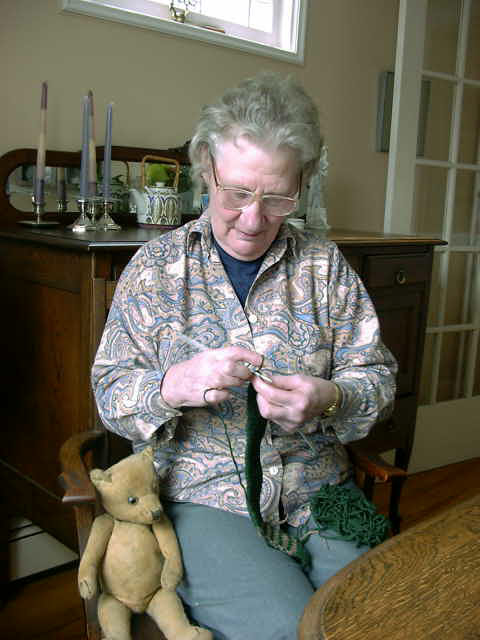 This wonderful lady makes all the beautiful sweaters & scarves
that some of my bears are lucky enough to wear...
As always, she has her trusty assistant, Ted, sitting beside her
making sure she doesn't drop any stitches ...!!!
What a team!
Mum's brother, Allen, gave her this bear as a birthday present in 1937...
we won't tell you which birthday that was ...!!
He's named after thier older brother ... my Uncle Ted.
As you can see, this special bear has been "much loved" over the years ...
& still is ...
just like you are, Mum .....
Thank you...... !!!
XOXOX

---