William's
"Wonderful Adventure"
Crawford Lake, New Brunswick
July 2003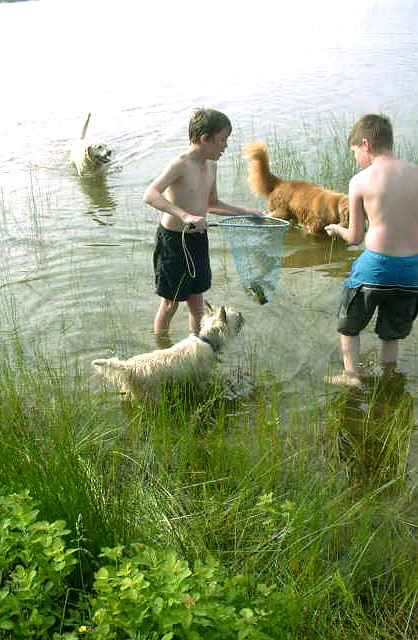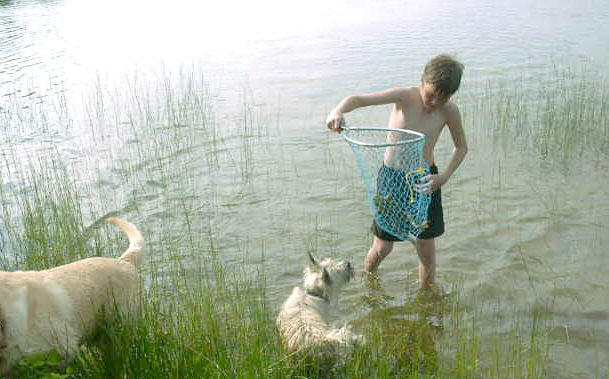 What could say " SUMMER" better than
Boy's, Dogs & Bull Frogs ...??!!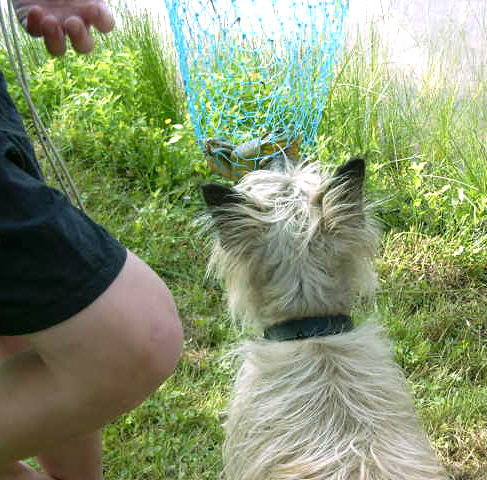 "sniff, sniff ... can ya eat it ..?!"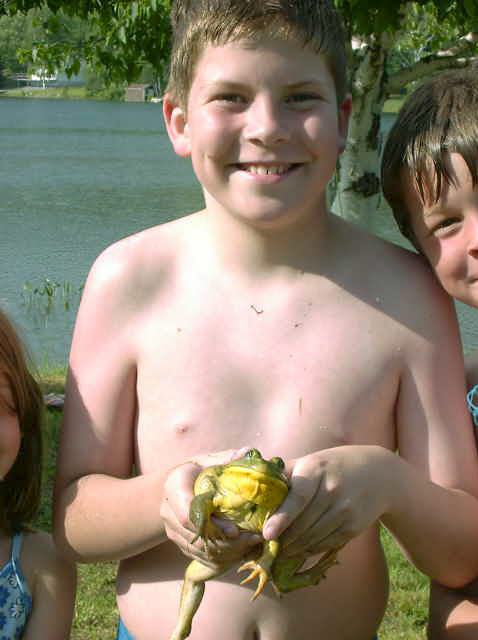 After posing for a quick photo, the boys put this frog
& all the others they caught
[with William's help, of course]
back into the lake.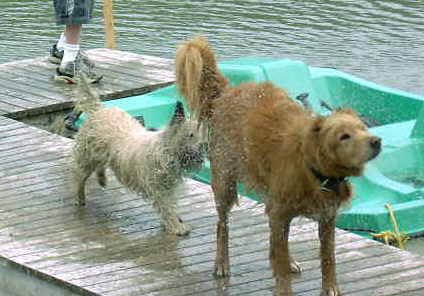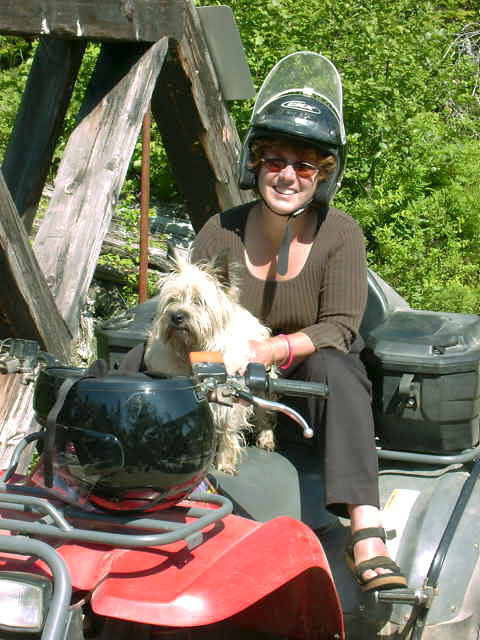 Both William & Mum rode an ATV for the first time ...
& surprisingly, had a simply lovely time ..!
---