---

Some of my fancy dressed bears are on exhibit at the
Dancing Bear Folk Center
in Thermopolis, Wyoming.

Take a virtual tour of this fine museum for yourself ...
http://www.dancingbear.org

My historical bears are based on actual portraits from the past.
I try to be as accurate as possible with thier costumes.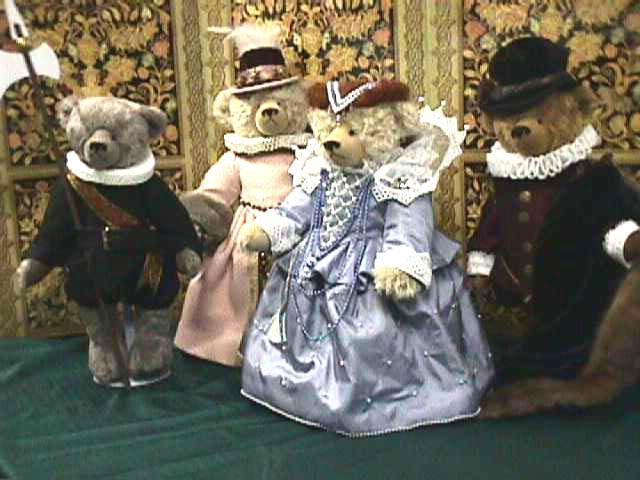 Here we have Queen Elizabeth herself,
resplendent in her pearl studded silk gown & red wig ...
Beatrice, her hand maiden ..
Sir Walter ready with cape in hand ...
& Harold, one of the castle guards, there to keep everyone in line ...!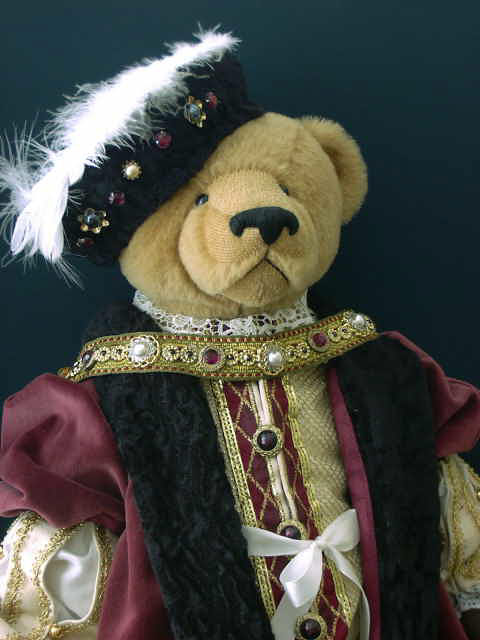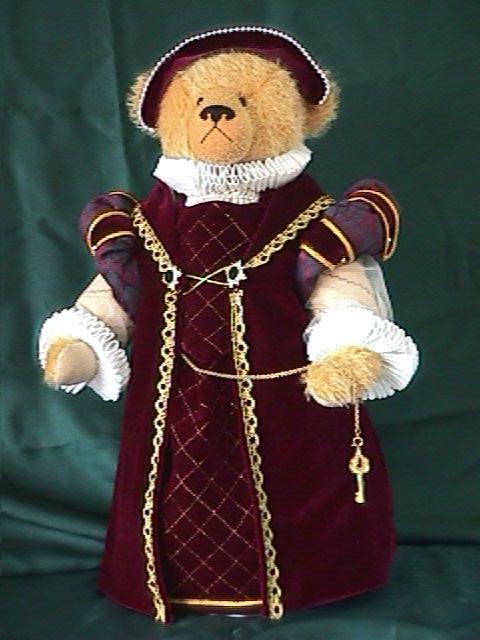 The Queen's ill-fated cousin, Anne ... poor dear!
And of course, the old King himself .... Henry VIII ... !!!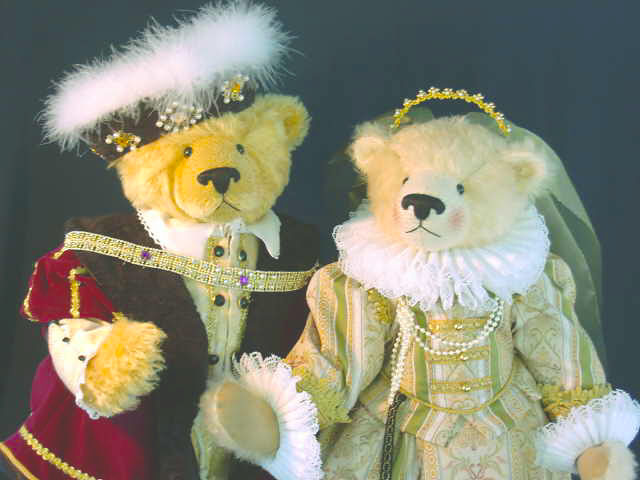 Queen Elizabeth
with another version of her Dad,
King Henry VIII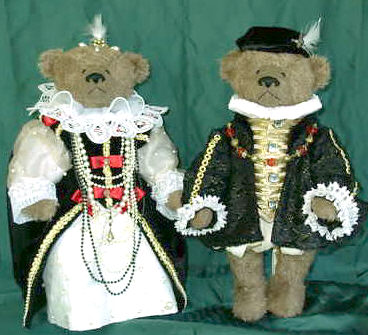 Elizabeth with Sir Dudley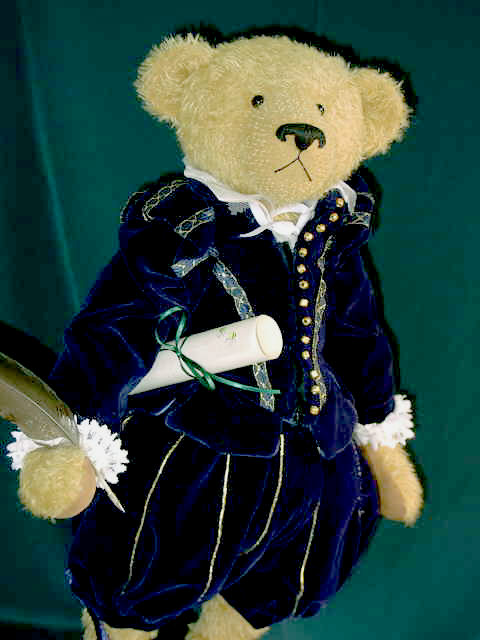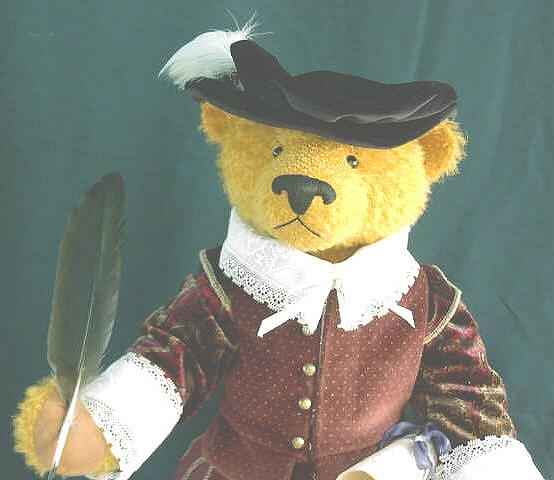 "William"
What collection would be complete without The Bard himself ... ..!!!
Here we have 2 different versions of Shakesbear.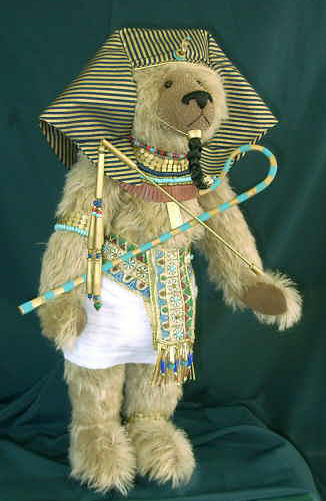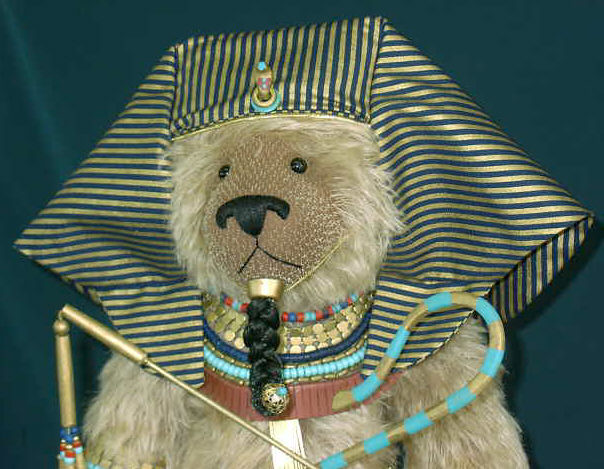 The natural progression of things, of course,
was for me to go back just a bit further in time
& recreate the Teddy Bear version of
"King Tut"

---
for more information about ordering a bear dressed as your own favourite character from history
please email me
sweetwil@nbnet.nb.ca

---
Home
Ordering information
Gallery of Bears