---
On Novemer 1st, 2004
William brought home a brand new sister.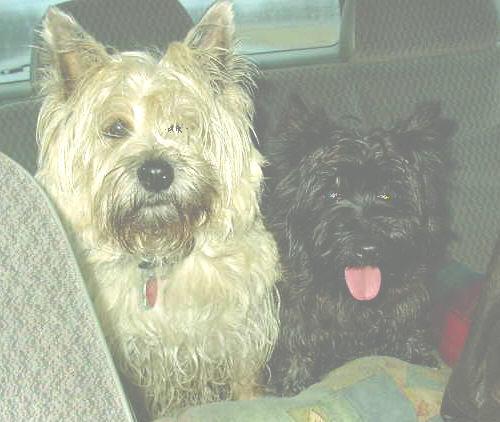 Her name is
FIONA
& she is a real sweetheart ... !!!


We adopted Fiona [aka: Miss Piggy]
from the same kennel where we adopted Will three years ago.
She was being retired as a breed dog & needed a good home ...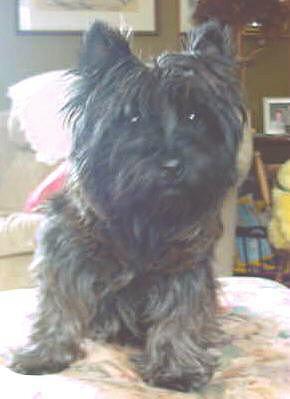 How could we say no to that face ...?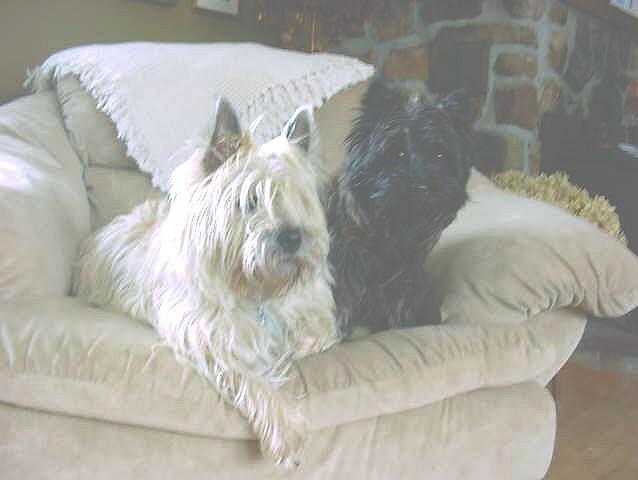 At six, Fee is twice William's age but she is only half his size.
Trust me, though, this little lady already rules the roost around here ..!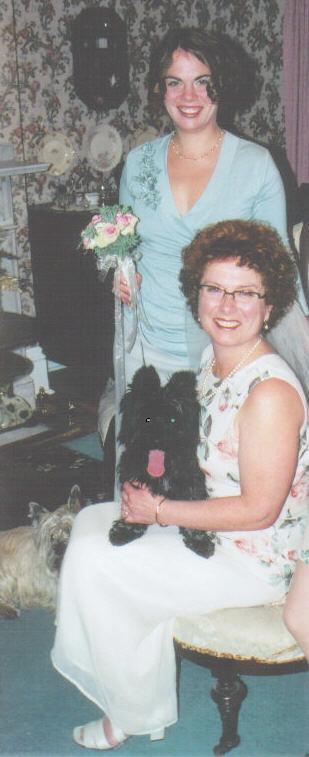 Here she is sitting on my knee minutes before I became Mrs Gallant ...
who was more excited that day, I'm not sure ..!
Welcome to our family Fiona ... !!!!
---
Home
Available Bears
Adoptees
William
William page 2
Ordering Information
---

site updated January 28th, 2005