---

... just a bit of a Prelude ...
before entering the Gallery of Bears

I make every Sweet Williams' teddy bear entirely by myself from start to finish.
I use the finest mohair or alpaca.
Each bear has glass eyes & is fully jointed.
I hand stitch the noses on my bears ... over & over again ... 'till they look just right!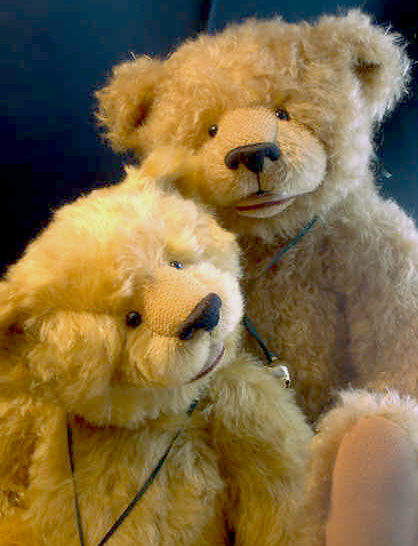 I rarely make more than three of any one bear ... & even then ...
just like children ... each one ends up having it's own unique personality.
My bears range in size from
9" tall [my miniature] to a whopping 36" tall !
Sometimes I dress my bears in the beautiful hand knit sweaters that my Mum makes.
Other times I dress them in period costume ...
or school uniforms ...
or ...
well, just about anything that strikes my fancy.
---
Gallery of Bears
Home
The Artist
Company Name
Adoptees
Ordering Information
Bears 2004